After being on a design hiatus for six minths, I decided on a whim to put in my application for (and was accepted to participate in)
SYTYCD 2
, which is hosted at
Digi Scrap Addicts
. I haven't had the opportunity to jump into the forum and participate much. Well, at all. But I am totally loving the vibe of DSA! I am vowing to be more forum social soon. What can I say? The house, boys, and puppy are still keeping me busy, and I am feeling self-conscience about getting back into the digital scrapping world. I want to. Just need a little push... or perhaps a drop kick?
So, enough ramble, below is my SYTYCD, Week One entry:
(no longer hosted or available @ DSA)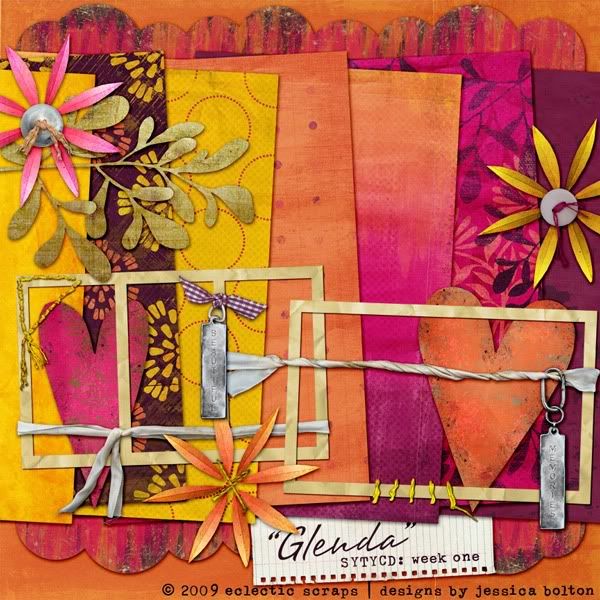 Thanks you to everyone who has commented, downloaded, or viewed my kit. The comments left have touched my heart and made me feel like I really can get back into designing.