If you have, it will be easy to understand why I blog so rarely (it's so easy to blame everything on the dog!). I am sure I haven't introduced her here before. Her name is Inky Doodles and she is an (almost) 8 month old long-haired chihuahua. She
really
keeps me on my toes and I often feel like I spend half my life with her outside waiting on her to go potty (needless to say after having her for four months we are STILL working on housebreaking)! Oh, she is a spoiled little thing, but we love her sooooo much!
It should come as no surprise that I had to create a digital scrapbook collection in her honor, appropriately titled "PooChi"! However, this is a great collection for pooches of all shapes and sizes, not just the tiny ones with oversized ears...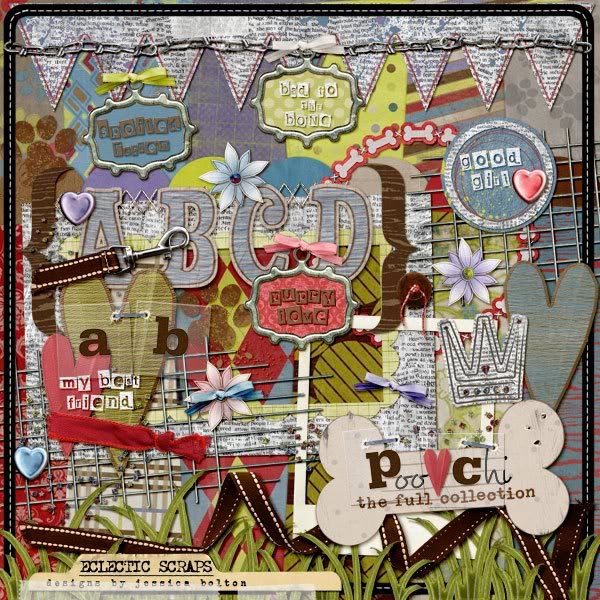 PooChi is available as a
full collection
as well as individual pieces:
elements
,
papers
, and
alpha
.
Also, for a limited time, the full collection is 33% off and the other pieces are each .25 off!
For a little inspiration, Eclectic Team Member Emily, who has her own special poochi, created this layout...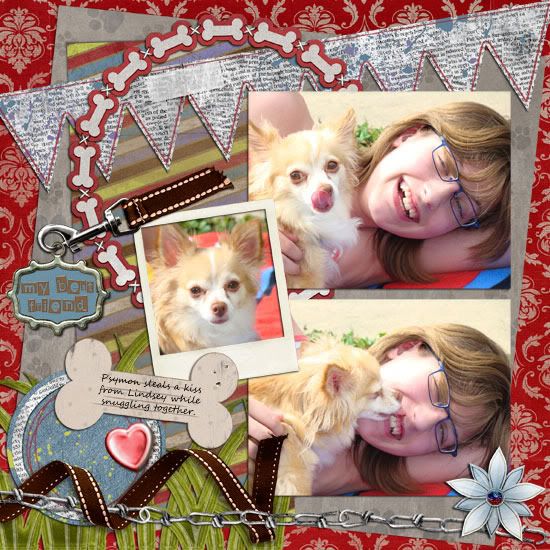 Hardly anyone has time to make scrapbook pages during the summer months - it's way more fun to be out and about making memories, so for more inspiration and a little help to you, I have created two quick pages, or "eclectic pages" as I like to call them, for you to download. I kept them simple so you have plenty of room for your title, journaling, and extra photos.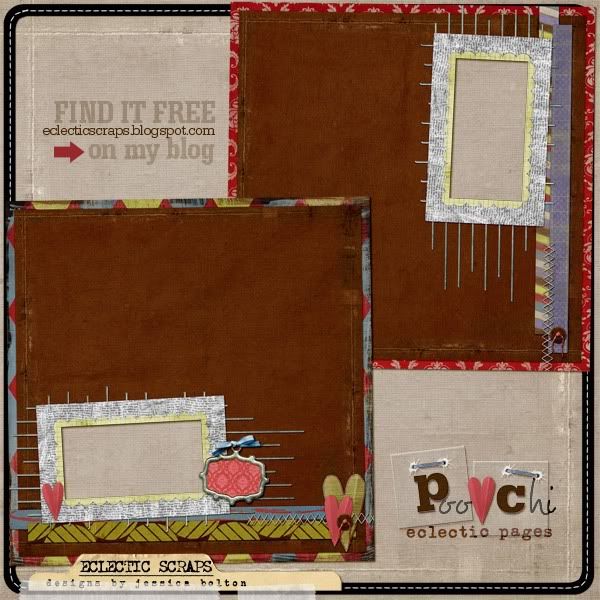 Click the image or download
HERE
. If you'd like to share them with your friends, please be sure to send them to my blog to download them, rather than file sharing. And as always, my free downloads are for personal use only! Thanks for your cooperation!
Want a chance to win a $10 credit to
my store at FPD
??? It's easy! To play along all you have to do is...
download the above quick pages
use either one of them, add your photo/s and make it your own (use any additional designs you'd like)!
upload your finished layout to a digital scrapbook site gallery or any photo sharing site
come back here and leave me a link (in the comments) to your layout
deadline is Tuesday July 7th
Next Wednesday I will randomly choose one lucky lady's (or dude's!?) name out of a hat to win the $10 credit!

Thanks for reading!