Wow. I honestly cannot believe that another week has come and gone! None of the issues that I've been having with my computer have been solved, which is
still
frustrating. It's difficult to devote time to issues with my machine when all I am aiming to do each day is spend as much time as possible with my boys before they are back in school again. Eight days to go 'til the first full day?! And just like that... summer vacation is over!
Needless to say, today's blog entry will be all digiscrap related, quick, and to the point. Most, if not all, of my readers won't mind, huh?
=====NEW to FPD=====

I have added another "new-to-FPD" kit to
my shop
at Funky Playground Designs:
Love This Guy
...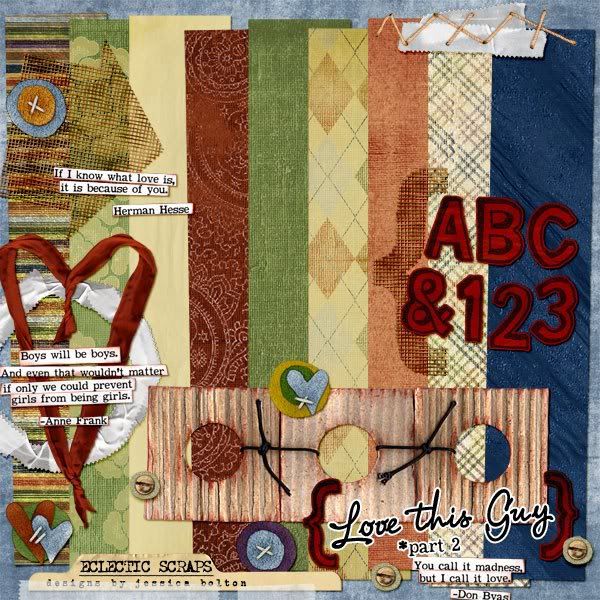 =====CREATIVE TEAM INSPIRATION=====

Five members of my creative team are competing in the
Battle of the Creative Teams at Digiscrap Addicts
! Here's a peek at the layouts they, Jessie's Girls, have created this week using
only
my designs... [
click on the image to be taken to the threads containing full size previews of their layouts as well as a links to the gallery where you can find supply lists
]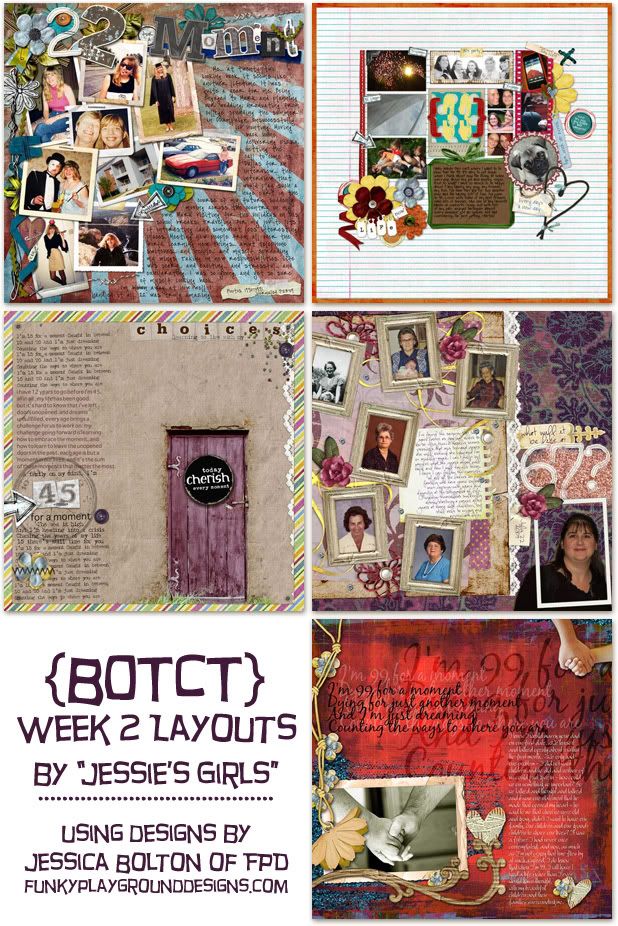 Please help me show support for my
amazing team
by placing your VOTE for Jessie's Girls
HERE
.
[
Please note: If you voted last week, you may have to clear your cookies before the voting system will process your vote this week.
]
It's too late to vote for the week one layouts, but I wanted to share them anyway. If you have been collecting my designs for a while, I know you will appreciate more eclectic inspiration. If you ask me, these ladies are the Queens of Mixing-and-Matching!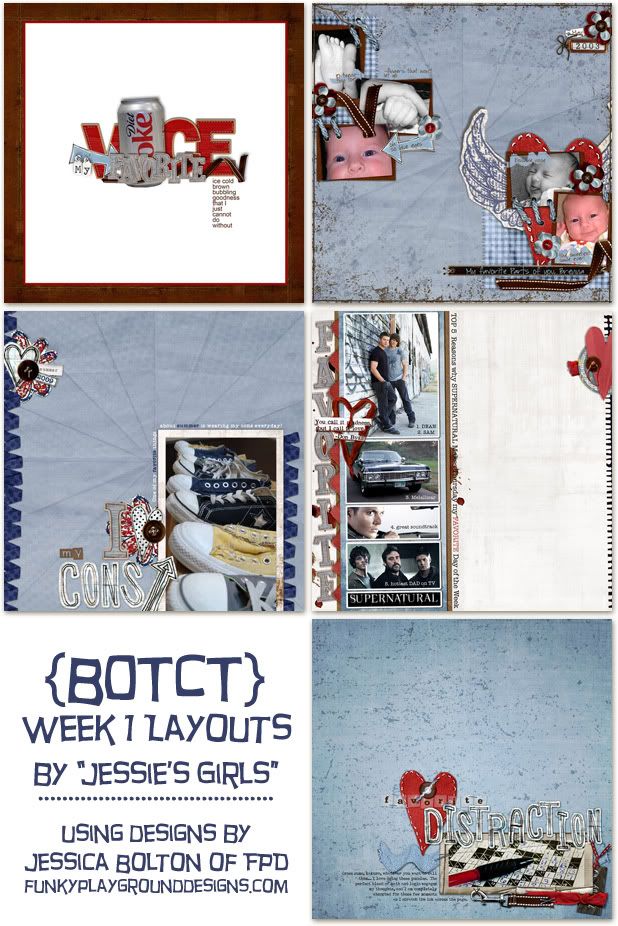 =====SAVE $$$ IN MY SHOP THROUGH AUGUST 2=====

I hope that after seeing all that creative team inspiration you are in the mood to shop a little :)
Please use this code:
jessiesgirlsrock
for 30% off your purchases through Sunday, August 2nd. Enjoy!!! And may you have a day full of eclectic and funky scrapping very soon!