I didn't blog about it here, but last month everyone in our family of six came down with the flu and for some reason I have been having a heck of a time catching up and getting back on the ball (if I ever was "on the ball" to begin with LOL) with everything. Laundry, other housework, paperwork, email, designing, and the list goes on. Yesterday I took another little time out from spinning in circles and sat down to do a little last minute designing in order to have a new product out for
Lost & Found Thursday @ FPD
. So without further ado... "mixed paints alpha" is brand new in my shop today! It was made to match last week's release, Primarily Educational, although it could very easily be recolored to match whatever kit you're using. The best part about today's release is that mixed paints alpha is just $1 for today only!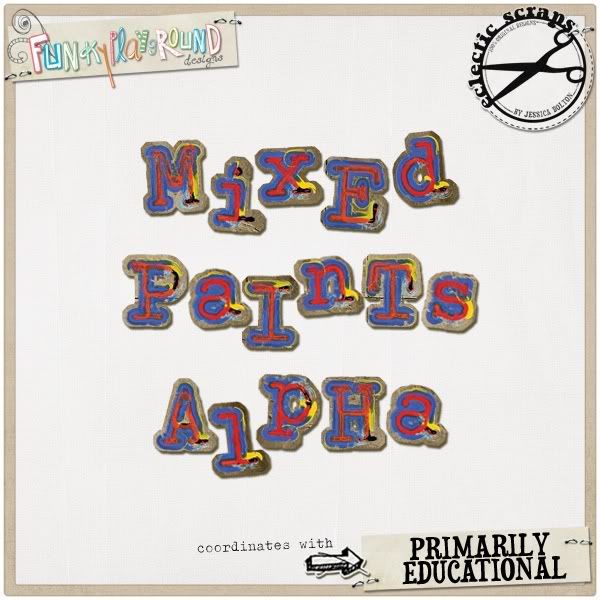 And look! I scrapped a page to boot! Unfortunately my patience with my camera early in the morning is not so great, but I did what I could to fix the kiddos' back to school pictures so I could scrap them. Gotta love Photoshop, huh?

This layout shows mixed paints alpha in action, and also used in this layout is last week's release, Primarily Educational...





The above layout uses a free template created by my good pal, Tracy B.! Find it on her blog!

Thank you for reading, and may you have a wonderful rest of the week and a happy weekend! I'm off to match up socks, scrub the tub, and do lots of other not-so-fun stuff. 'Til next time!